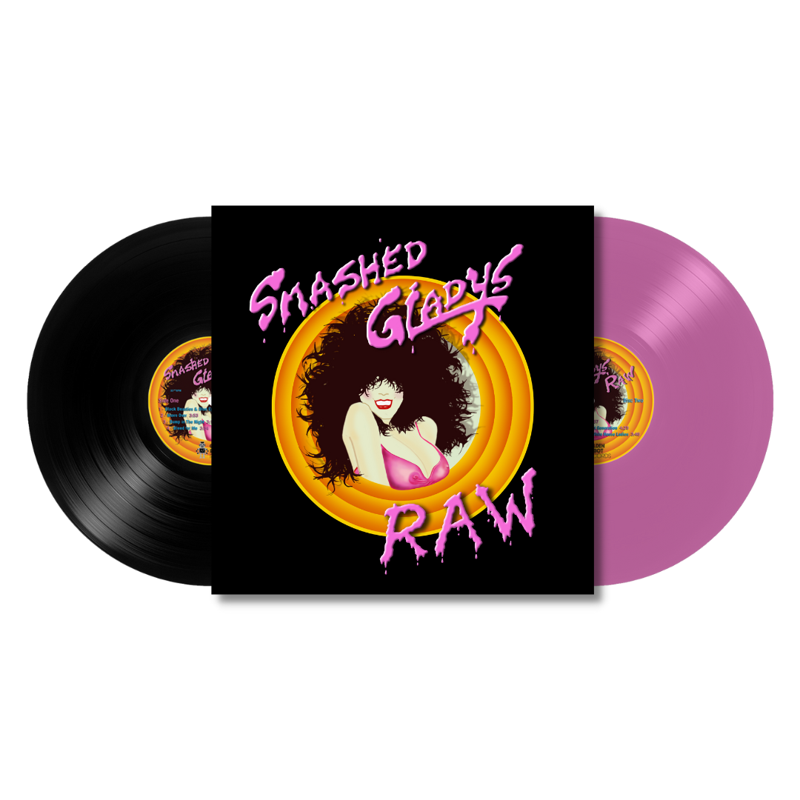 Smashed Gladys - Raw Vinyl (2 LPs)
Born from the embers of the vibrant Toronto punk scene, Smashed Gladys formed in 1984 and then headed to New York City. Fronted by vocalist Sally Cato, Smashed Gladys were snapped up by Elektra Records and became part of the legendary glam/hair metal scene.
Cato sadly passed away in 2020 and Golden Robot Records are proud to bring you 'Raw', a collection of works that were initially the demos for a never-released third record. With 4 songs produced by the iconic Gene Simmons, 'Raw' is a classic rock n roll album that transports you right back to the 80s.
Track listing:
LP 1:
Side one: 1. Black Beauties & Blue Eyed Blondes, 2. Move Over, 3. Bump in the Night, 4. Bleed for me
Side two: 1. Tattooed Blue, 2. Beggars & Thieves, 3. That Woman, 4. Rented Dreams
LP 2:
Side one: 1. What a Shame, 2. Go to Hell, 3. Ain't Looking for Love, 4. Weekend Whiskey/Lost Generation, 5. Broadway Babies & White House Ladies
Side two: 1. Never Take No (For An Answer), 2. Give It All You Got, 3. Stand Tall, 4. The Beat Goes On, 5. B.A.D.