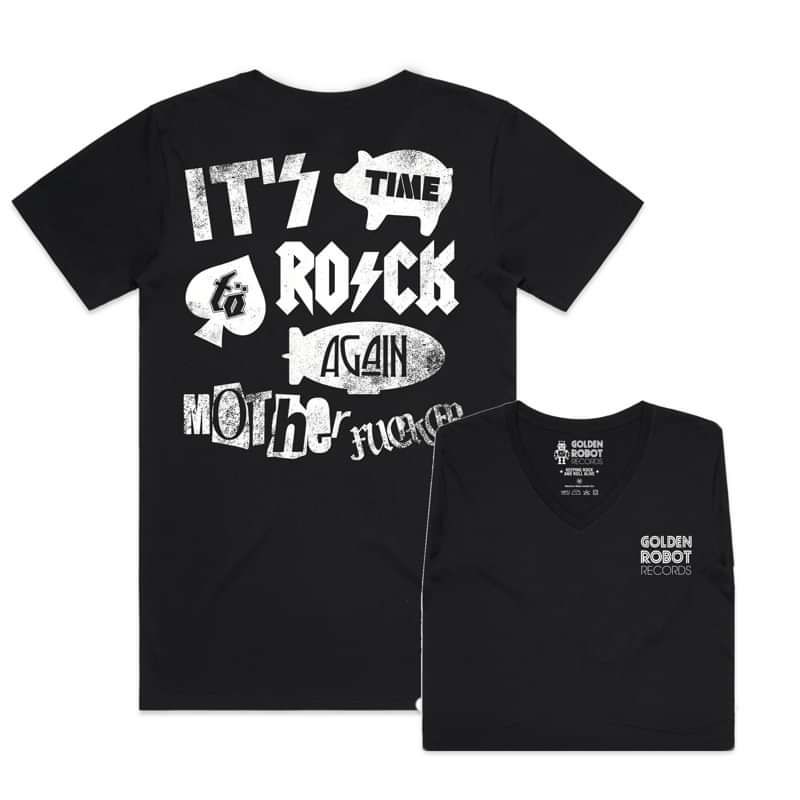 It's Time to Rock Again V-neck Tee
This killer t-shirt was designed with the font from all our favourite bands - KISS, Pink Floyd, Motorhead, ACDC, Led Zeppelin, Sex Pistols and The Dead Kennedys.
Our ethos amongst all our labels is 'it's time to rock again'. We're over all the negative talk about rock music. It's time to bring it to the world and what better way than with this 'in your face' rock t-shirt that's designed to become a classic. Get in quick as we have limited numbers on this special edition Robot Design t-shirt. 100% combed cotton, lightweight, pre-shrunk and non-bullet-proof.