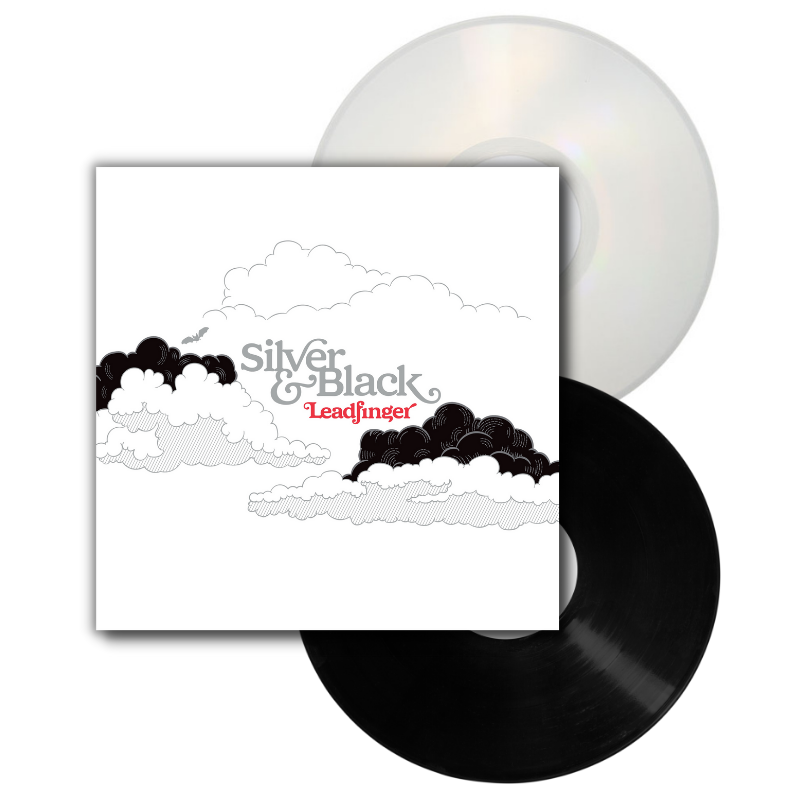 Leadfinger - Silver and Black Double Vinyl
Silver & Black's killer riffs and songs are linked via songwriter Stewart Cunningham's often reflective lyric themes exploring real life challenges & experiences that many will relate to. The weaving, melodic guitar lines are complemented by inventive harmony vocals that take the album beyond the standard rock fare. An amazing album with an even more amazing back story, Silver & Black is a musical testament to determination and resilience.
This 180g double LP features a clear vinyl (LP 1) and a black vinyl with etching on the second side (LP 2).
Track Listing:
Side 1: 1. Dodged a Bullet 2. One More Day 3. Sleeping Dogs 4. You Oughta Know
Side 2: 5. Find the Words 6. The Fall of Rome 7. Nobody Knows 8. Girl on a Bus (Alternate version)
Side 3: 9. You Think So 10. Yes It's True 11. Stop Running Away 12. Here Come the Bats