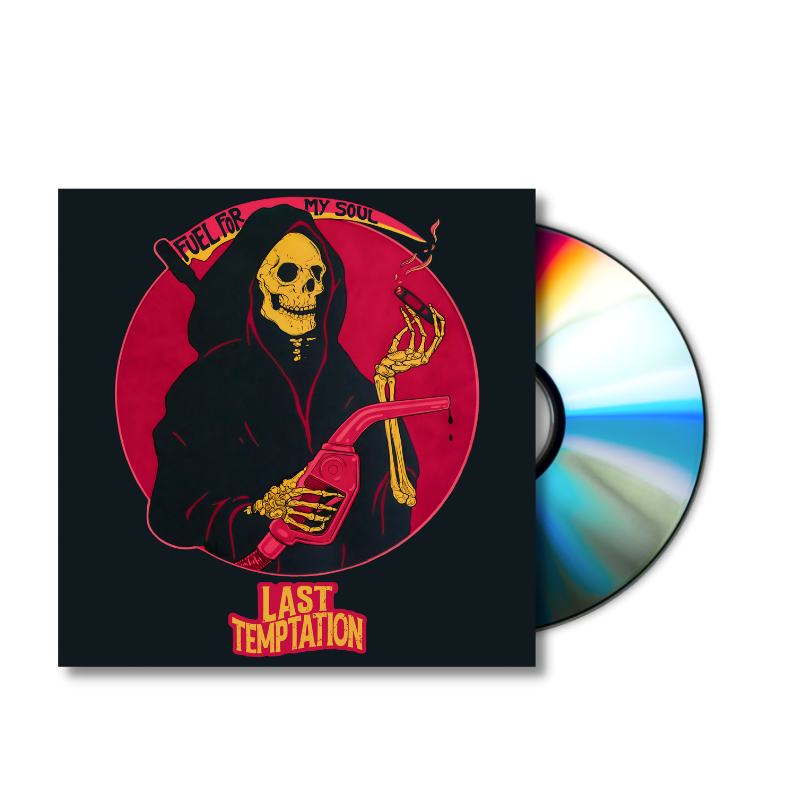 Last Temptation - Fuel for My Soul CD
Fuel for My Soul is a great step forward for Last Temptation. Recorded in a week, the band took their time to rehearse the new songs and had over 40 demos before eventually narrowing it down to 11 hard-hitting tracks.
Fuel for My Soul has an entirely different production style compared to the last album. All the rhythm tracks, bass, drums and guitars were recorded live, and the songs are far more eclectic than previous releases. While Last Temptation still maintain their Ozzy/Black Sabbath influences, they add a grungy twist, along with big choruses that give an 80's vibe.
Track list: 1. Ashes and Fire, 2. I Believe, 3. Stronger Than Fate, 4. I Don't Wanna Be Your God, 5. Fuel for my Soul, 6. Carousel of Hell, 7. Free, Strong and Loud, 8. In the Mirror, 9. Main Attraction, 10. The Answer, 11. Going Crazy