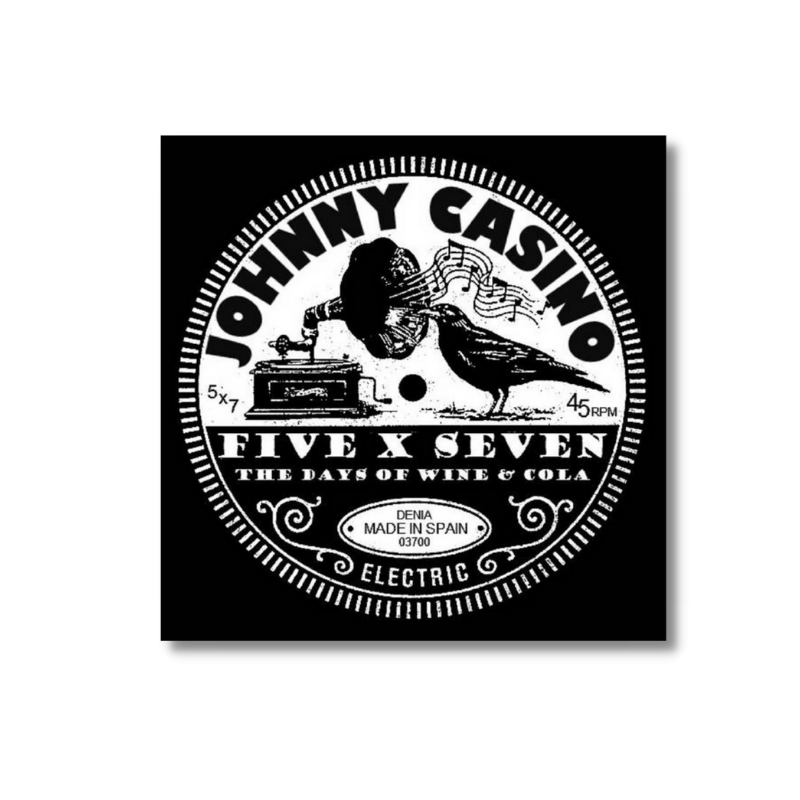 Johnny Casino - 5x7 The Days of Wine and Cola - Vinyl Singles Box Set
This box set contains five 7" vinyl singles in a hand-made, hand-stamped hand-numbered and signed box that includes a CD containing all the tracks from the singles plus a bonus track and a hand-made booklet. ONLY 200 AVAILABLE WORLDWIDE!!
Six new Johnny Casino original songs with a great covers on the B sides including 13th Floor Elevators, Rodrigeuz, The Animals, Love and Lee Hazelwood.