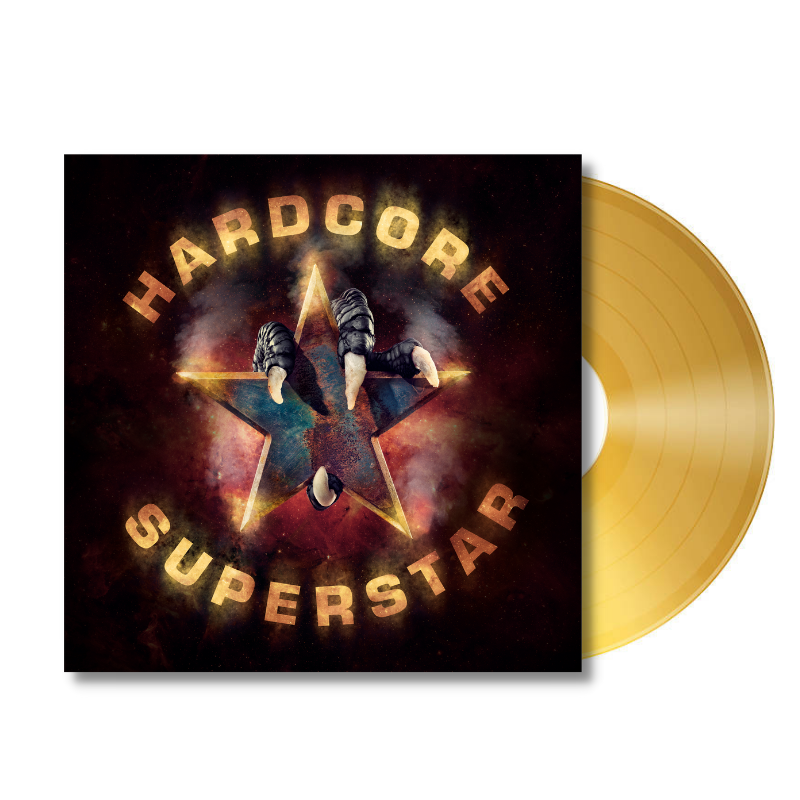 Hardcore Superstar - Abrakadabra Gold Vinyl *LIMITED EDITION*
brakadabra is the new album from Gothenburg's leading exponents of street metal, HARDCORE SUPERSTAR!
The success and acclaim of 2018's You Can't Kill My Rock N' Roll inspired the band significantly and writing for the next record enthusiastically started whilst out on tour. Connecting with so many fans, old and new has helped to influence the shape and sound of the new record, with drummer Adde commenting that the new album, "feels like the record we should have released after the Black album".
Abrakadabra was released on CD and digital in March 2022 with vinyl set for June 17 (available in silver and gold in the USA, Canada and Australia). The album contains 10 hard hitting songs exploding with riffs, attitude, intensity and that magical feeling you get when your work is over and the weekend is here. This is an album for the fans and best shared with great friends, cold beers and very loud-speakers!
Track List:
Side A: 1. Abrakadabra, 2. Influencer, 3. Forever and a Day, 4. Weep When You Die, 5. Give Me a Smile
SIDE B: 1. Catch Me If You Can, 2. One for All, 3. Dreams in Red, 4. Throw a Brick, 5. Fighter